Feather Lines; Whiting | Metz | Keough | Ewing | Collins | Darbee | RIR | Indian Necks | CDL | Bugger | Muskie | Variants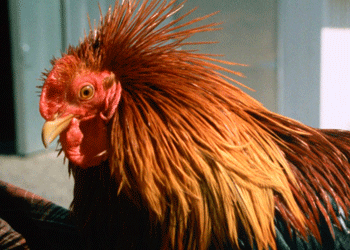 Whiting Dry Fly Hackle

This is not your everyday barnyard rooster. Far from it. This guy is the result of over 50 years of selective breeding.
So what makes his feathers so special? Barb density and stiffness, feather symatry, and stem shape, are just a few criteria that are used to judge whether or not his genes will find their way into future generations.
What it all comes down to is this; do the feathers from this bird tie a better fly?
B.B. Red dry fly rooster
10/28/2013 I've updated this page. The prices are the same but I've increased the selection; Dry Fly Hackle
Tips... Rooster Cape or Rooster Saddle?

When deciding whether to buy a dry fly cape or saddle there are a few things to first consider. First, what sizes are you planning to tie? With a good rooster cape you can tie sizes 6 to 26. Rooster saddles on the other hand have a very narrow size range, usually just two or three. The feathers are long and narrow and you can easily tie six or seven flies of the same size from just one feather.
Dry flies need good strong tails and dry fly capes have great tailing fibers along the edges of the cape. These are the feathers that would be on the throat of the rooster. They are called spade hackle and have the strongest fibers, feathers needed to protect the throat from the sharp spurs of other roosters.
So if you're just getting started, I recommend capes. Once you settle in on your favorite flies to fish, buy dry fly saddles or 100 packs in those sizes and colors. That way you keep your rooster capes looking nice for tying a variety of sizes of your favorites as well as some new patterns.

Whiting Dry Fly Capes

These are the finest dry fly capes on the market. For those who have met me at a show, they are the same high quality capes and now you can get them on-line.

The best part is that you can see every color that I carry. No more digging through the bins, in search of the hard-to-find color hiding on the bottom.

Just click a tab below and see all the variety in that color range. Want to see a bigger picture? Click on one of the thumb nails and you can get an up-close look.

Please note that the longest feathers on these capes are short, 5" to 6" on average.

core colors
grizzlies
browns
duns
badgers
variants
more
fly patterns
Dry Fly Cape Tops

For those of you that like to tie the small ones, here's a deal for you!

These are the tops of rooster capes - the bottoms were trimmed off to be used for larger patterns.

Sizes range from 16 on down with some tying as small as 22's and 24's.




$5.50 large
$3.00 small

dry fly rooster cape tops

Earth Tones

| | | | | | | | |
| --- | --- | --- | --- | --- | --- | --- | --- |
| | | | | | | | |
| grizzly | brown | blue dun | cream | ginger | black | white | dark dun |

| | | | | | | | |
| --- | --- | --- | --- | --- | --- | --- | --- |
| | | | | | | | |
| golden olive | med olive | grizzly/olive | dark olive | dk olive/griz | light griz | straw/griz | burnt orange |

Bright Colors

| | | | | | | | |
| --- | --- | --- | --- | --- | --- | --- | --- |
| | | | | | | | |
| red/griz | yellow/griz | orange/griz | chartruese | purple/griz | purple | bright orange | coachman |

Dry Fly Cape Tops - Large / $5.50

Dry Fly Cape Tops - Small / $3.00
Whiting 100 Packs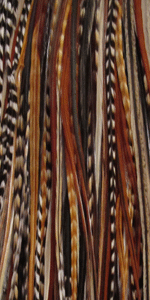 Every color, every size, even mixed colors and sizes!
Rather than picking all the size 16's out of your beautiful rooster cape, try these out. These feathers are from the saddles of the dry fly line and are sized and ready to go!
You will easily tie over 100 flies from these feathers. Long slender dry fly hackle, same size from tip to tip!
Sizes range from 10 to 24, and rather than taking more pictures, please refer to the color gallery below. And if you're into tying the really small ones, like a 32, I have those too, so check out my new page!
Thanks,
David
608-332-4220
*I've put together a new page just for 100 packs, click here; Whiting 100 Packs
Dry Fly Rooster "Short Feather" 1/2 Saddles

The feathers on these saddles are short, five to seven inches. With the fashion market in full swing, the longer feather are being sold into the salons. If it's long fashion feather you're looking for, please visit my page on Hair Feathers.
If you are a fly tyer, these are a great value! The same great Whiting Farms quality hackle, just a shorter feather. As soon as the supply of feathers from the farm catches up with the demand, we will be again offering the longer feathers for fly tying. In the mean time, check these out, you'll easily get 3 to 4 flies per feather.


Whiting Dry Fly Rooster Saddles

The saddles for sale here are short-feather saddles, 5" and shorter. However, the photos here are of full feathered saddles and are only for color reference.


grizzly
brown
dun
badger
other
variants
more
*Return Policy
If you order feathers from me and not happy for some reason, please contact me right away and I will resolve the problem. I, in no way, want you to be unhappy with anything you purchase from me.
Thanks, David 608-332-4220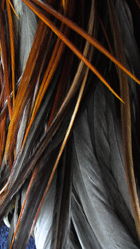 Dun Bodied Red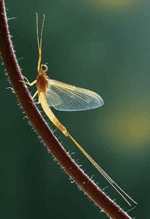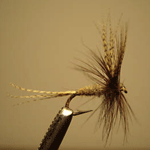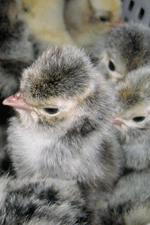 the next generation
hendrixson's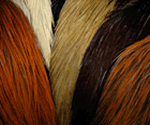 dry fly capes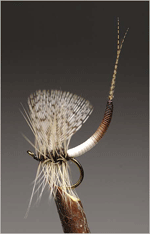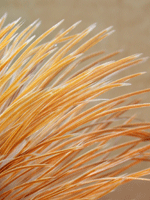 honey dun cape
Dry Fly Patterns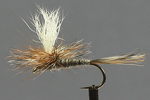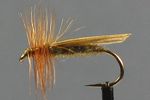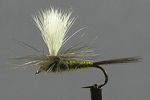 Popular Colors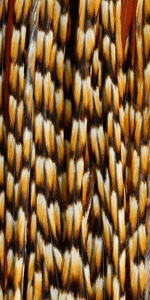 dun variant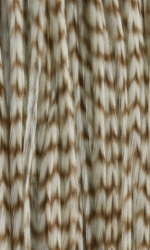 dun grizzly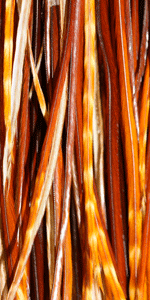 dark barred ginger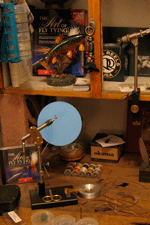 tying bench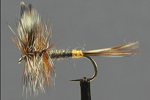 Female Adams