Order by Size: Super Skinny | Medium | Plus Size Feathers | Fat Feathers | Feather Drops | Tools & Beads | Feather Care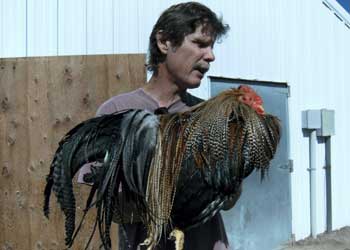 Whiting Farms Eurohackle
Whiting Euro Hackle is a breakthrough in the process of genetic selection pioneered by Dr. Tom Whiting. And today, these beautiful feathers are the foundation of the feather hair extension market.
Eurohackle is unique in that the stem of each feather is strong and flexable. You can curl them, flat iron them, and leave them in your hair for as long as three months.
NO other feather even comes close - Euro Hackle is quite simply the finest fasion feather on the market.
Euro Rooster Saddle Hackle comes in 3 basic colors; First, and most popular is grizzly, the feathers with the black / white barring; second is solid white feathers; and third, rich earth tones including "unique variants".
Whiting Farms "Eurohackle" Fashion Feathers
Dyed, these feathers provide countless combinations in designing your own unique feather hair extensions!
HOT Colors Feather Gallery

These feathers are sold by the dozen - you will receive 12 loose "unbundled" feathers - all the same color. All colors are in stock for same day shipping.


dyed on grizzly
dyed on white
dyed on badger
new colors
Earth Tones Feather Gallery

Due to the overweming demand we are selling feathers by the dozen at this time. All colors are in stock for same day shipping.


grizzly
brown
duns
badger
other
variants
more
Unique Variants Feather Gallery

Variants are one-of-a-kind color pattern. They are sold in bundles of tweelve, each 8" and longer. Click on a thumbnail to view a picture of the full saddle.


1st window
2nd
3rd
4th
5th
6th
7th
*Return Policy - If you receive your order and are not happy with it in some way, please contact me. There are absolutely not returns on fashion feathers sold on full or half saddles. Any returns will be charged a 15% restocking charge.
This is because a few have ordered saddles and after receiving them, plucked feathers and then returned them wanting a full refund. We can not count each feather on every saddle we sell, so there is no other way to deal this problem.
If you have ordered loose feathers such as feather bundles and not happy for some reason, please contact me immediatly and I will resolve the problem. I, in no way, want you to be unhappy with feathers you purchase from me.
Thanks, David 608-332-4220
For express shipping please call!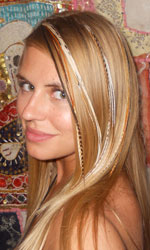 Unique Variants
Notice how wide these feathers are and how nicely they show up in her hair!
Badger Dyed Pink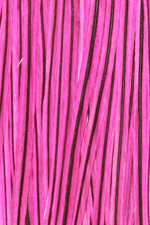 click on the "dyed on badger" tab to find this and other beautiful colors
Add our stylist tool kit and 75 beads to your starter kit for just $35!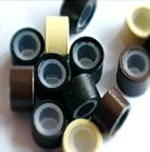 We carry 3 shades of the finest silicone beads
25 beads - $7.50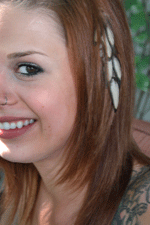 Be sure and check out our layered feather extensions!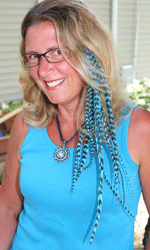 Take a look at these rooster tails, you can find them under fat feathers
Feather Braiders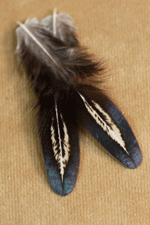 check out the amazing color and size selection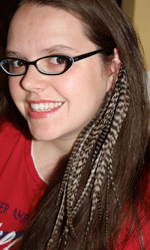 fat feathers 9" - 13"
popular colors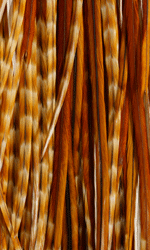 dark barred ginger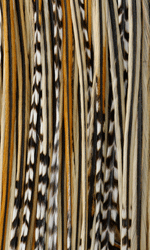 grizzly variant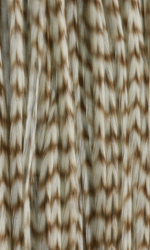 dun grizzly