Feather Lines; Whiting | Metz | Keough | Ewing | Collins | Darbee | RIR | Indian Necks | CDL | Bugger | Muskie | Variants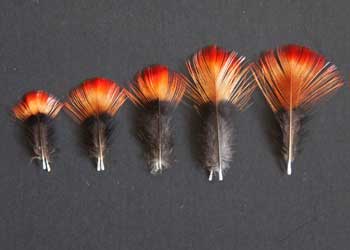 Red-ruffed Fruitcrow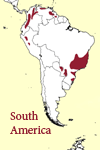 The Red-ruffed Fruit Crow finds it's home in subtropical forests of South America. It feeds on fruits and large insects. There are 5 distinct subspecies. They live in leks where seven or eight males regularly display, each having it's favorite display perch. Sexes are similar, males being much larger and brighter.
Pyroderus scutatus orenocensis


Tying with Red Ruffed Fruit Crow Feathers

Commonly referred to as Indian Crow, these feathers are neither from India nor
are they from a crow. These are staple feathers for the classic salmon tier being called for in hundreds of patterns.
Classic uses for fruit crow feathers range from tail and body veilings, tails, sides, cheeks and wings using the largest feathers. An expensive feather to be sure, there is no doubt when and where it is used. Impact is not sacrificed when being frugal with these feathers as one single feather leaves an impression.
Indian Crow feathers are unquestionably some of the finest feathers in fly tying. Unfortunatly, they ars also some of the most expensive, not feathers that one experiments with but rather for use in that special fly or project.
feather assortments
fly patterns
links to other softbills

Here are 3 assortments of 5 pairs of indian crow feathers. Each assortment has various sizes and all feathers are perfect.
Pyroderus s. scutatus - 5 Pairs / Lot #1
$125.00
P. s. scutatus - 5 Pairs / Lot #2
$125.00
P. s. scutatus - 5 Pairs / Lot #3
$125.00


To check out, click the "view cart" button
I'm looking for pictures of flies and the recipies you used to tie them. Please give me a call or email me for more information.
Thanks!
Softbills

Whoever named this group of birds "softbills" was obviously never close enough to be pinched by a toucan or speared by a heron's beak!

Members of this group vary considerably. here you will find everything from turacos that feed exclusivly on leaves and petals to carnivores kingfishers.

However, one thing all have in common is that as babies, they are all born helpless and dependent on their parents care.


Softbill Species:



pond heron


Quick links to other exotics: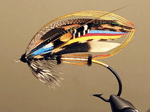 Jock Scott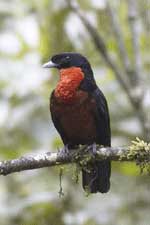 Indian Crow
5 sub species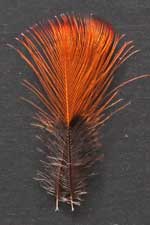 masoni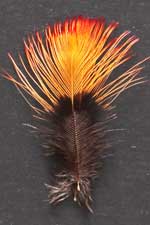 granadensis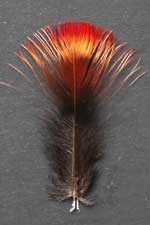 orenocensis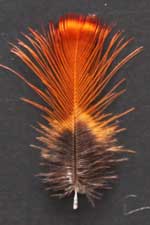 occidentalis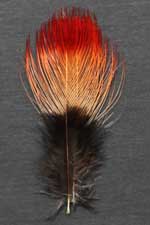 scutatus
indian crow