Feather Lines; Whiting Farms | Metz | Keough | Ewing | Collins | Darbee Duns | RIR | Indian Necks | CDL | Bugger Hackle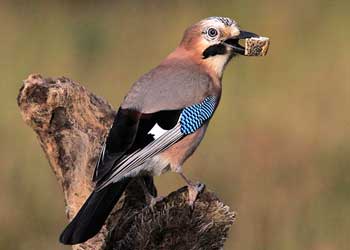 Eurasian Jay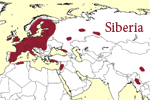 Anyone hiking through the woods of Europe is familiar with the alarm call of this busy body. His harsh rasping screach immediatly blows your cover. He is a master of mimicry. Often so exact that it is nearly imposible to distinguish its true identity until the jay is seen. . This bird occurs over a vast region and several distict racial species have evolved . They feed on a variety of small insects and nuts, nests in trees, laying 4 - 6 eggs and both parents care for the young
Garrulus glandarius


Tying with Eurasain Jay Feathers

The blue barred feathers from the wings of this wide ranging bird have been used by tiers of salmon flies since the nineteenth century.
Also, trout, lake, bass and seatrout flies use these feathers.
Used whole as sides or cheeks, they are also used for body hackles and throats on smaller classic salmon flies. Crafters will find many uses also for these feathers.
wings
fly patterns
links to other softbills
Paired wing sets

$25.00/pair

These matched pairs of jay wings have a variety of sizes, something you don't get when you buy bags of assorted feathers. Also, having the wings, you can select the corresponding feathers to put together perfectly matched pairs.

---
To check out, click the "view cart" button
I'm looking for pictures of flies and the recipies you used to tie them. Please give me a call or email me for more information.
Thanks!
Softbills

Whoever named this group of birds "softbills" was obviously never close enough to be pinched by a toucan or speared by a heron's beak!

Members of this group vary considerably. here you will find everything from turacos that feed exclusivly on leaves and petals to carnivores kingfishers.

However, one thing all have in common is that as babies, they are all born helpless and dependent on their parents care.


Softbill Species:



pond heron


Quick links to other exotics: