Feather Lines; Whiting Farms | Metz | Keough | Ewing | Collins | Darbee Duns | RIR | Indian Necks | CDL | Bugger Hackle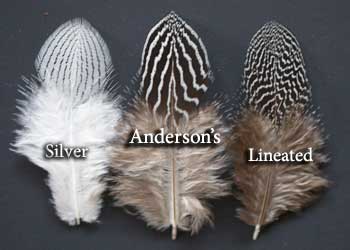 Anderson's Silver
Named after Dr. Anderson, the curator of the Indian Musium in Calcutta, fly tyers refer to this beautiful bird as a "Zebra Pheasant". Found only in Burma, on the China border, this small but splendid bird is considered a naturally occuring hybrid between a Silver Pheasant and a Lineated Kalij. Only one problem, the chances of these two species coming into contact with each other in Berma is slim to none...
Eupoclamus andersoni

Tying with Anderson's / Zebra Pheasant Feathers

The feathers on a Silver Pheasant are white with black barring. The feathers on all Kalij are black with varying amounts of white lacing. An Anderson's Pheasant has black feathers with white barring. Fly tiers refer to this bird as a Zebra Pheasant.
Don't mistake Anderson's feathers with Lineated or Crawford Kalij feathers. Many websites do. As you can clearly see from the picture above, the barring on an Anderson's feather is clear of the mottling found on a Lineated feather. The shoulder feathers are larger and the barring is even more clearly defined, making beautiful cheeks on streamers.
The tails and wings offer many possibilities for wings on wet flies. The same uses apply for these feathers as other silvers but with a darker look.
Feather Packs
Eyed Feather Packs

Small - 5 matched pair / $20.00

From tails to wings, these are a feather called for in many patterns. Also available in dyed colors.

Medium- 5 matched pair / $25.00

These are the feather from the back of the neck on a male in breeding plumage.

Large- 5 matched pair / $30.00

The breast feathers on the males have long soft fibers. Also available in yellow from the Yellow Golden.

X-Large - 3 matched pair / $30.00

The color of these feathers is far nicer than what you are seeing in this picture.


To check out, click the "view cart" button

- Back to Exotics Page -
Mixed Assortments
Zebra Body Contour Feathers
$17.50

Feather Packs

Anderson's Silver - a black feather with white
barring

Perfectly marked, the clear dark thick barring is unmistakable. These are the feathers from the body and they come in a wide range of sizes.

So for those interested in tying a few patterns, here are packs of enough feathers to get you started.

20 Feathers - $17.50


To check out, click the "view cart" button
Zebra Wing Quills
$5.50

Feather Packs

The markings on these wing quills is more intricate than on either a Silver or a Lineated.

Perfect for wings on wet flies, they are stiff and marry well.

1 pair - $5.50
Zebra Tail Slips - 3 inch
$7.50

Feather Packs

The center tails on this bird are lighter, while the side tails are far darker and the markings far more complicated.

The barb length is not as long as a True Silver, but they still make an impressive wing on a wet fly pattern.

1 pair - $7.50


To check out, click the "view cart" button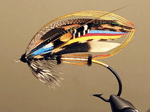 Joc Scott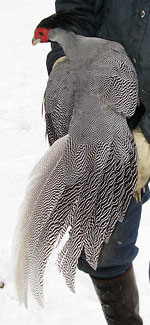 Anderson's Male
Comparing Feathers

Crawfurd's / Lineated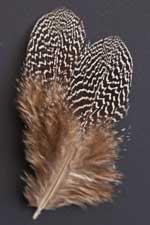 Heavey mottling obscures the fine barring
Anderson's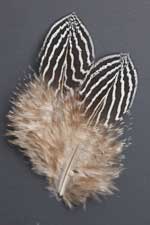 These are black feathers with white barring
Lewis Silver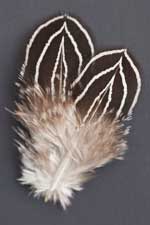 Lewis Silver - closely related but much different color pattern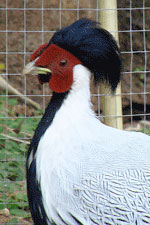 Silver Male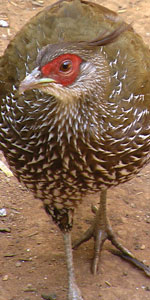 Lineated Hen
Tail Feathers



Andersen's Male
Tail Quills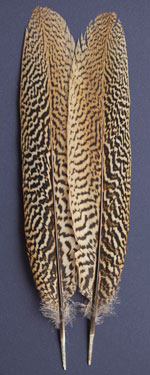 Andersen's Hen
Tail Quills