Feather Lines; Whiting Farms | Metz | Keough | Ewing | Collins | Darbee Duns | RIR | Indian Necks | CDL | Bugger Hackle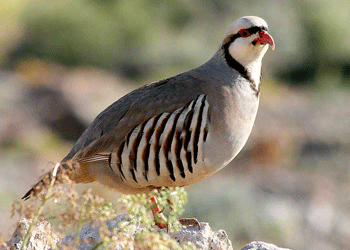 Chukar Partridge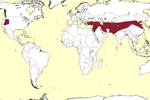 Native to Eurasia, this soft colored shy gamebird gets its name from the sound of its call. It is a quick flyer, has a tendancy to run to avoid danger and the rocky, steep, hillsides of open dry country in which it lives, makes it one of the most difficult of gamebirds, reserved for only the most dedicated and physically fit bird hunter.
Alectoris chukar


Tying with Chukar Partridge Feathers

Although fly tying history has neglected this bird from the cabinet of necessities, it is an indispensable item for many reasons. The olive colored back feathers make great soft hackle flies much in the same way as the Hungarian.
The barred flank feathers showing white, black and chestnut red make great cheeks on streamers and salmon flies. Sections of the flank feathers can also be use for tail veilings or tails themselves. The creative tier will find many uses for the feathers from this bird.
Some consider the Chukar and Red-legged Partridge one and the same. Slight differences are observable to the knowledgeable but for most intents and purposes they can be deemed the same.
full skins
fly patterns
links to other exotics
Chukar Partridge
$0.00

The barring on the flanks feathers on these skins is excetionally nice, and even though they were skined without the heads, they have lots of nice feathers.

grade #1- $

grade #2 - $

grade #3 - $


To check out, click the "view cart" button
I'm looking for pictures of flies and the recipies you used to tie them. Please give me a call or email me for more information.
Thanks!
Partridge

There are 43 different breeds of partridge, some dull in color such as the rock partridge while others such as the crimson-headed partridge is among the brightest colored of any bird.

They are native to Europe, Asia, Africa, and the middle East. Not to confuse them with grouse, partidge are clean legged, having no feathers on their legs or feet.




Partridge Species:


Raul Raul

Snow Cock

Bamboo


Quick links to other exotics: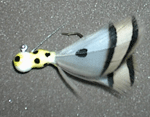 Fly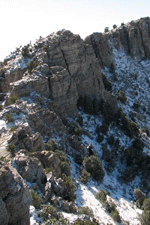 Habitat



perfect camaflouge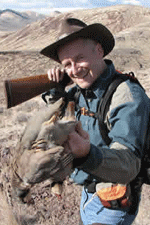 Hunting day