Feather Lines; Whiting Farms | Metz | Keough | Ewing | Collins | Darbee Duns | RIR | Indian Necks | CDL | Bugger Hackle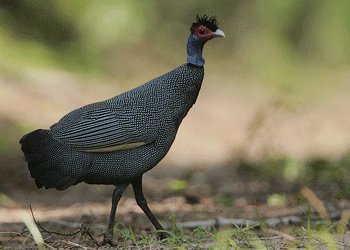 Kenya Crested Guinea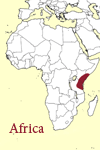 This is a shy forest species, found in open woodlands and thickets around the forests edge. Like other guinea species, they travel in flocks of as many as 20, foraging for insects and other food. In the winter, they form breeding pairs and nest, and afterwards, rejoining the flock in warmer months.
Guttera p. pucherani


Tying with Kenya Crested Guinea Feathers

The pale blue spotted body feathers have been used by salmon tiers for throats as an alternative in large flies where a jay feather would normally be used.
Coverts and large body feathers can be used for whole feather wing flies, cheeks or sides.
Feather Packs
Body Contour Feathers
$0.00

Feather Packs

These are beautiful feathers, the spots are are a faint blue against a dark blue, almost black background.

There is quite a range of sizes and the color is the same on the smallest as the largest feather.

x-large - $/pr

large - $/3 pair

medium - $/5 pair

small - $/5 pair

x-small - $/3 pair


To check out, click the "view cart" button
Wing Quills - Cobalt Blue
$0.00

Paired Feathers

Each bird has 3 pair of wing quills with a white edge, the others are a cobalt blue with pale blue spots and lines.
Wing Quills - White Laced
$0.00

Paired Feathers

Each bird has 3 pair of wing quills with a white edge, the others are a cobalt blue with pale blue spots and lines.


To check out, click the "view cart" button
Collector Sets
Collecter Set
$0.00

25 Pair Feather Assortment




Body Contour Feathers

x-large - 1 pair

large - 3 pair

medium - 7 pair

small - 5 pair

x-small - 3 pair

crest feathers - 7

Wings and Tails

Blue Spotted - 2 pair

White Laced - 1 pair

Tail Quills - 1 pair

Wing Coverts - 3 pair


To check out, click the "view cart" button
Full Skins
Kenya Crested
$450.00

Full Skin

This bird is in exceptional condition.

There are no pin feathers, it has great color, no faded or worn feathers, and no wear on the edges of the wing quills.

The only flaw is a few missing tail feathers. Click on the image on the left to see a close-up.


To check out, click the "view cart" button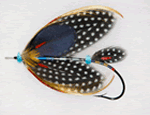 Artistic Pattern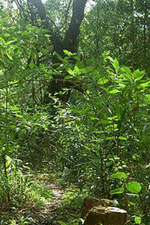 Lowland Thickets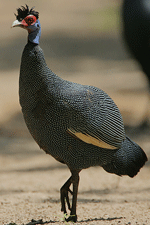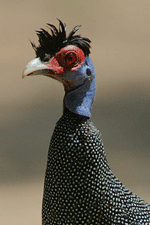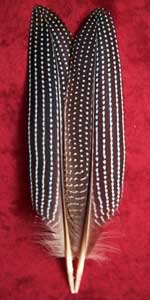 Wing Quills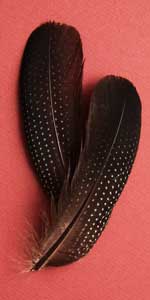 Tail Quills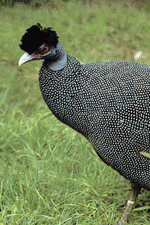 Brteeding age male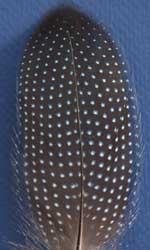 Tail Covert