Feather Lines; Whiting Farms | Metz | Keough | Ewing | Collins | Darbee Duns | RIR | Indian Necks | CDL | Bugger Hackle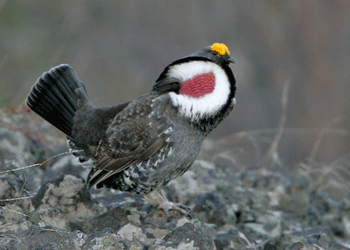 Blue Grouse
These large grouse inhabit the conifer and mixed forests in the mountainous regions of the west.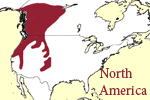 The Sooty is home to the pacific Coast Range and Sierra Nevada. Males have a yellow air sac and red wattle over the eye. The Dusky is found in the Rocky Mountains, and has purple air sacs and yellow eye wattles. Both males have a grey bar on the end of their tail, much thicker and lighter in the Sooty.
Dusky: Dendragapus obscurus


Tying with Blue Grouse

Currently referred to as the Dusky Grouse, this bird has a slate gray color. This grayish color gives the trout tier a distinct color for making mayfly emergers and nymphs.
It is the second largest grouse. As with the other grouse soft hackle patterns produce a darker overall effect in the water covering another range of color of bugs.
full skins
fly patterns
links to other exotics
Blue Grouse Male
I have a few nice birds in the freezer and hope to be getting to them soon. May even have a female. If they are in good enough shape, I hope to make a study skin from one.
Contact me if this is something you're looking for.
| | | |
| --- | --- | --- |
| | | |
| shoulders | tail | |
I'm looking for pictures of flies and the recipies you used to tie them. Please give me a call or email me for more information.
Thanks!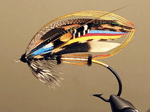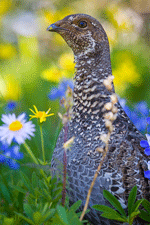 Dusky Hen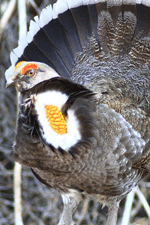 Sooty: Dendragapus fuliginosus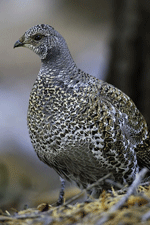 Sotty Hen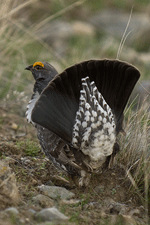 Dusky Male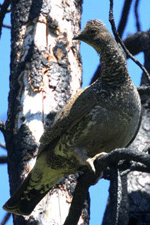 Duskey Hen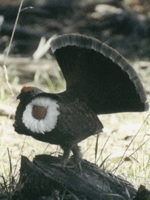 Full Display